Pure Wild-Caught Sardines "6OZ SOLD OUT" "12OZ AVAILABLE'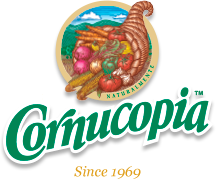 Pure Wild-Caught Sardines "6OZ SOLD OUT" "12OZ AVAILABLE'
The Gold Standard
in all natural dog & cat food
Cornucopia Pure Wild-Caught Sardines is made using highest quality HUMAN-GRADE, Non-GMO ingredients.  This unique recipe is a simple can of wild-caught sardines in it's own natural juices. It contains no added water. The process of making this propriety formula allows the sardines' own delicious natural oils and juices to be released and surround the protein rich fish.  Scoop it out into individual servings.
Why Cornucopia is the healthiest choice for your pets:
No By-Products
No Farmed Fish
No GMO
No Antibiotics
No Rendered Meals or Food Waste
No Hormones, Pesticides, or Herbicides
No Artificial Sweeteners, Colors, or Flavors
No Euthanasia Drugs or Drugs of Any Kind EVER in our Food!
No Preservatives
No Gluten
No Sugars
No Meal
No Wheat, Corn, or Soy
No Carrageenan
No Aspartame, MSG or "Natural Flavors"
No Euthanized Animals of Any Kind EVER in our Food!
---
---