Superpack Special for Dogs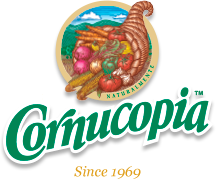 Superpack Special for Dogs
Save Big With Superpack! 6 Cases only $74.99 a Case!
The Gold Standard
in all natural dog & cat food
The Superpack Special for Dogs is the ultimate way to save money on your purchase!  We save by packing as much as we can into one box then pass the savings along to you! 
The Superpack for Dogs includes 6 Cases of your choice of our standard Cornucopia Pet Food flavors which include Chicken & Egg, Harvest Dinner, Pure Organic Chicken, Purrfect Dinner, Superbowl for Dogs, Turkey & Giblets, Slow Roasted Organic Chicken & Liver, Pure Wild-Caught Sardines, and Pure Wild-Caught Sockeye Salmon.  See links below for further product descriptions.
All Cornucopia Food for Pets is made from HUMAN-GRADE, non-GMO real food that gives your pet superior nutrition.  We formulate Cornucopia food so that your carnivore dog obtains a species appropriate diet filled with high-quality proteins - not a can full of carbs and fillers!  You will notice the difference in your pet's health!
All Cornucopia flavors are taste tested by Doc Broderick himself. Our Superpack Special for Dogs is real food made for pets that is non-toxic, allowing them to live a longer, healthier life through the power of Metabolizable Energy and Preventive Nutrition.
Great Food More Affordable
Dogs and people bond over mealtime. It is natural to want to give your dog the best. No dry kibble that sat in a freight container for months on a loading dock. No cheap pet foods shockingly made from rendered animals—the animals that didn't live long enough to get to market—or even other euthanized pets. No preservatives, artificial flavors, or artificial colors that can trigger canine (as well as human) allergies. No hormones, herbicides, or pesticides, no gluten, meal, corn, wheat, soy, antibiotics, GMO products, or byproducts.
Flavor and Quality
You want to give your dogs the flavors they love: Chicken & Egg, Harvest Dinner, Pure Organic Chicken, Superbowl for Dogs, Turkey & Giblets, Slow Roasted Organic Chicken & Liver, Pure Wild-Caught Sardines, and Pure Wild-Caught Sockeye Salmon. But you also want the highest quality and the freedom to stock up on just the flavors your dog loves most.
Natural and Organic Food
You want wholesome, natural, organic food for your dog in all the flavors your dog will enjoy. And you want to keep your food costs under control as your buy it
Cornucopia Superpack Special for Dogs brings the cost of premium quality food for your dog down from $89.99 per case to just $74.99 per case when you stock up with six cases. That's 144 meals (of one half-can each) for just $449.94.
That's freedom from shopping and security in knowing that you can feed your dog despite disruptions in supplies, inclement weather, or prices spiraling out of control.
Don't give your dog a bowl of carbohydrate-heavy dry kibble or a can of mystery meat. Give your dogs the flavors they love with the nutrition that keeps them healthy with Cornucopia Superpack Special for Dogs.

Why Cornucopia is the healthiest choice for your pets:
No By-Products
No Farmed Fish
No GMO
No Antibiotics
No Rendered Meals or Food Waste
No Hormones, Pesticides, or Herbicides
No Artificial Sweeteners, Colors, or Flavors
No Euthanasia Drugs or Drugs of Any Kind EVER in our Food!
No Preservatives
No Gluten
No Sugars
No Meal
No Wheat, Corn, or Soy
No Carrageenan
No Aspartame, MSG or "Natural Flavors"
No Euthanized Animals of Any Kind EVER in our Food!
---
Ingredients
See the ingredients of each flavor:
Vitamins
Vitamin E Supplement, Niacin Supplement (Source of Vitamin B3), Ascorbic Acid (Source of Vitamin C), Thiamine Mononitrate (Source of Vitamin B1), Calcium Panothenate, Vitamin A Supplement, Pyridoxine Hydrochloride (Source of Vitamin B6), Riboflavin Supplement (Source of Vitamin B2), Folic Acid, Vitamin B12 Supplement, Biotin, Vitamin D3 Supplement.
Minerals
Zinc Sulfate, Zinc Proteinate, Ferrous Sulfate, L-Ascorbyl-2-Polyphosphate, Copper Sulfate, Manganese Sulfate, Copper Proteinate, Sodium Selenite, Manganese Proteinate, Potassium Lodide.
In addition to the above minerals, all of our Cornucopia Foods contain 84 chelated, raw minerals from the Wildcrafted Himalayan Mountain Salt crystals that have been buried in caverns within the Himalayan Mountains and untouched by the Earth's environment for over 250 million years. This is vastly different than modern sea salt and table salt.
Crude Protein (Min)
13.00%
Moisture (Max)
69.00%
Crude Fat (Min)
12.00%
Crude Fiber (Max)
2.00%
Carbohydrates (Max)
1.00%
Metabolizable Energy
1,900 Kcal/Kgm - 700 Kcal/12.8oz. can
Guaranteed
Analysis
Guaranteed Analysis is the pet food industry's version of Nutrition Facts that are printed on every package. Under AAFCO regulations pet food's are required to guarantee the minimum percentages of crude protein and crude fat, and the maximum percentages of crude fiber and moisture. This allows consumers to easily compare the nutrients in the food they're buying.
---