Compassion for Pets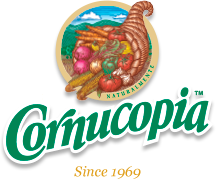 Compassion for Pets
"Compassion for Pets" is a groundbreaking book by Dr. R. Geoffrey Broderick, a practicing Veterinary Doctor, Surgeon and Nutritionist for over 50 years.  Dr. Broderick created Cornucopia Pet Foods and documented his years of knowledge about the pet food industry and how to best care for your loved pets in this hardcover, limited-edition, autographed book which is available at a special price.  
This book uncovers the dirty secrets of the commercial pet food industry and offers enlightening and insightful information regarding proper pet nutrition for both dogs and cats.
This book will save you thousands of dollars in veterinarian bills by learning "why" your pet child gets sick and "how" you can help prevent illness by learning the TRUTH about proper pet nutrition.  There is so much information packed in this one book to help guide you through your pet's life, but a few "take home" thoughts include:
We will learn the difference in the requirements of the diet of an omnivorous carnivore (the dog), and an obligate carnivore (the cat).
Why would we give our pets food that we ourselves would never eat?
We must learn what pet food really is, where the ingredients come from and how it is made.
Our four-legged children should be eating the same quality food as our two-legged ones.
It is unacceptable to lose one-half to two-thirds of our pet's life by feeding non-human-grade, toxic pet food.
These points are just an example of what can be learned from Compassion for Pets. Enjoy the reading and enjoy the better health of your pets!
If you know or have a child that wants to be a veterinarian, this is an absolute, must-read, perfect gift for them.
Please note:  Personalized, inscribed books are not returnable or refundable after purchase.
---